Monongalia County Voters If You Vote Early, Know Your Options
Don't get tricked: you have until Halloween (Sat., Oct. 31) at 5 p.m., to vote early at one (1) four (4) convenient locations
Early Voting
October 21 – October 31, 2020
Monday thru Saturday from 9 a.m. until 5 p.m. (closed on Sunday)
All registered voters within Monongalia County can vote at any of the following four locations:
---
Voter Identification Requirements
Voters must show a form of identification to vote in person during the Early Voting period or on Election Day in any election. Any ID shown for voting purposes must be valid and not expired. Learn more from the Monongalia County Clerk's Office.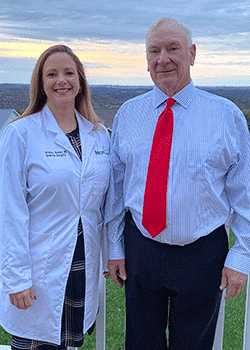 Dr. Kristen Statler Murphy advises you to vote early, starting Oct. 21!
Joe Statler Kindly Asks For Your Vote